Brush or horror fonts can be embroidered. However, it cannot be in 3D.
The finishing is determined by type of design you upload. 
Type 1: All is merged in a single form
File type: JPEG, PNG, PSD, GIF, BMP, etc. Characters are merged. There is no distinct line between charachters.
Result: Your design will be embroidered in a single shape. Build up in straight lines.
Type 2: Characters or paths are seperated
Filetype: AI, EPS (vector), PDF (vector), SVG, etc. Each piece can be designed. An effect of depth is created by shades en reflections of the yarn.
Sample of this option: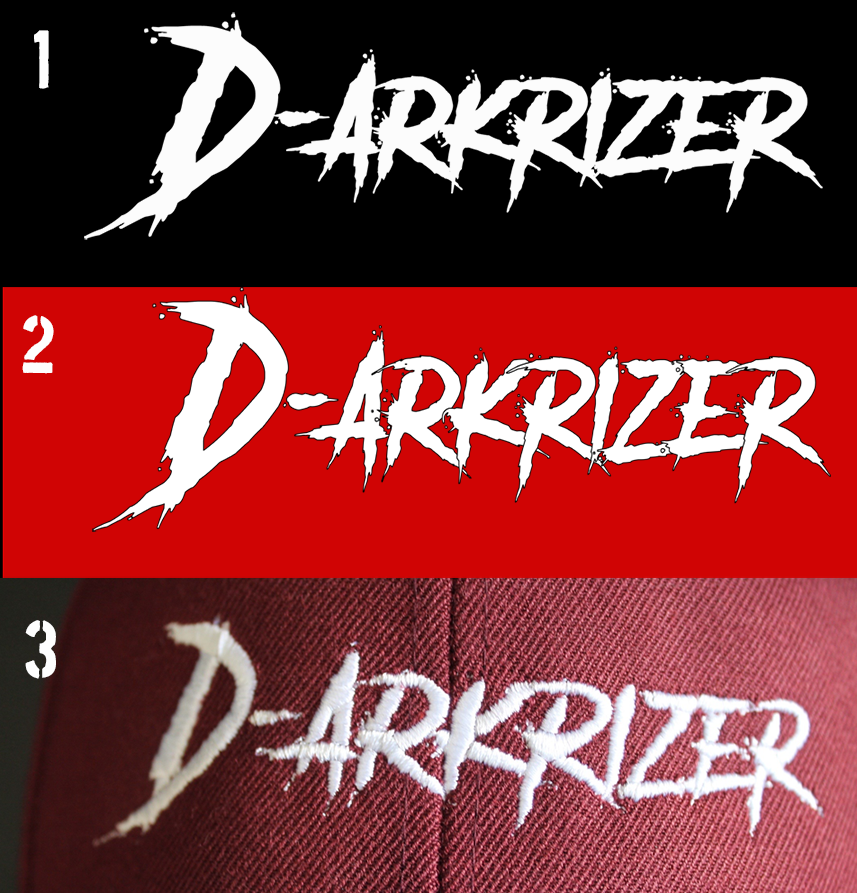 The result shown at 3 can only be reached with a type 2 design.